The home lab is pretty small (32GB ram between two hosts) so being able to reduce the overhead of software/virtual machines allows me to get the most use out of the limited resources. The upgrade to vSphere 6 recently brought with it the updated vCenter virtual appliance that has new requirements for it's use cases (tiny/medium/large). Also in the changes was the use of dynamic memory allocation detailed by William Lam here, introducing more gotchas whilst trying to tailor the VCSA deployment.
I decided to see what I could do to get my VCSA 6 to use a more conservative 4GB of ram, which had always been OK for VCSA 5.5. After enabling shell access and having a poke around I could see that the second largest utiliser of memory inside the VCSA was the vmware-vdcs process, which was the VMware Content Library process.
chkconfig vmware-vdcs off
This immediately shaved off around 1GB of ram utilisation, so a quick test had my vCenter running happily at around 4.5GB allocated (minimal swapping during the VMware services starting.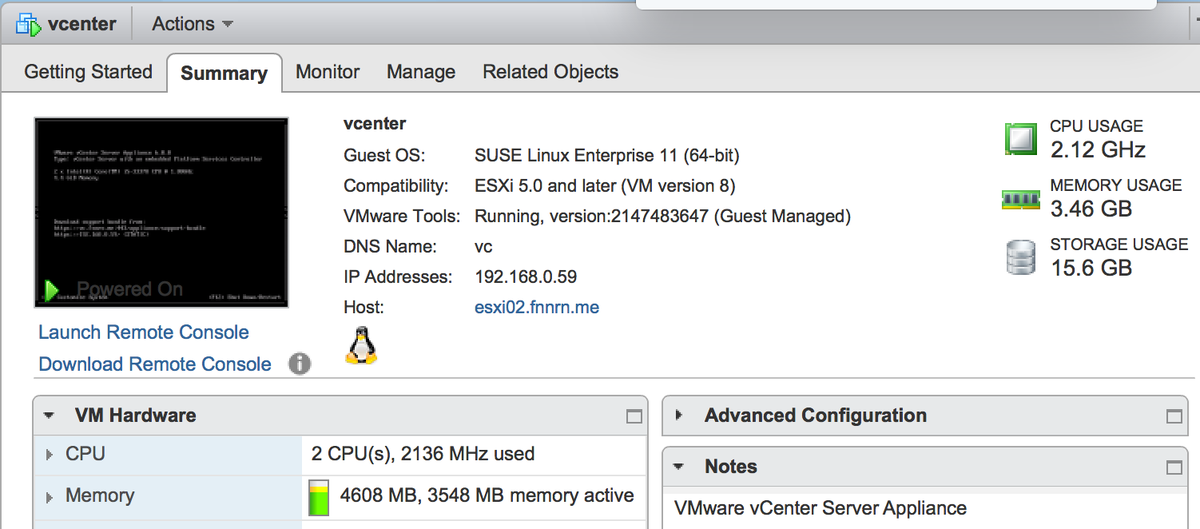 Examining what remains..