A Decade in review 2009-2019
This post is relatively delayed due to laziness "business reasons", also the last post about bare-metal Kubernetes deployments took too long.
A lot of people on the twitter sphere published a decade and/or a year in review.. so I've raided my iCloud photo library and will attempt to put something together.
Pre-2009
Added this in because it's relevant to where I found myself ending up in 2009..
So prior to 2009 I had been through a couple of support roles, being a DB admin and running a support team of Linux/UNIX, Windows, DBs and backup engineers inside a (B)ritish (T)elecommunications company. Following this I became a consolidation architect with Sun Microsystems (/me pours one out for SUN), with the project goal of shrinking five creaking old data centres into a shiny brand new one for the same (B)ritish (T)elecommunications company. The main goal was taking their big old servers (E10Ks, V440s etc..) and migrating their applications into Solaris Zones.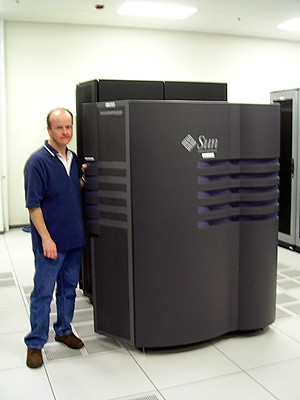 E10K with human for comparison
You might be thinking why does this matter, well somehow I've ended up doing the same thing over ten years later ¯\_(ツ)_/¯
Back to the timeline, Towards the end of 2008 things took a pretty grim turn and the financial crash caused a 50 person team (In September) to be down to 4 people by November at which point it became a 3 person team (me being the 4th person 😔).
2009
In mid-January I had been out of work for three months, the financial crash combined with the Christmas period meant that the job market was pretty much none-existent. I think we had enough money for a month or two of rent for where we were living and then that would be it 😐…
Then finally a random recruitment email appeared (which I was surprised to find that I still have it in my gmail😀)
1




2




3




4




5




6




Hello Daniel,





Would you be interested in a permanent role with the 




European Space Agency based in Frankfurt?





Regards



A number of interviews later I accepted the role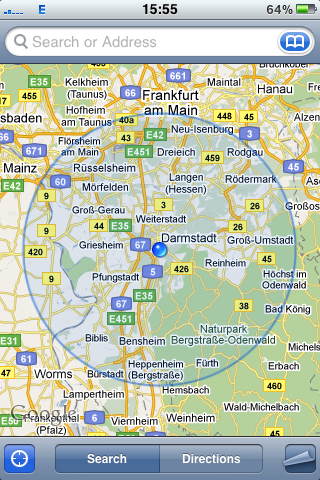 So not actually Frankfurt after all